Beginners Guide - How To Stretch Your Ear Lobes With BodyJ4You Tapers Kit - Ear Stretching Kit
Before you start stretching your earlobes...
The first thing you need to do is determine what size you are currently at for

jewelry.
A piercer will generally start your ears off at 16g or 14g. However, it depends on your piercer - so please check.
If you used a piercing gun then it's likely your lobes are pierced at 20g or 18g.
Clean your newly pierced ear lobes regularly.
Be sure to wait 4–6 months for your new piercing to heal before attempting to stretch.
To properly stretch your ear lobes, you need to go slowly and one size at a time.
Most gauges kits start at 14g and go up to 00g. 14g is the common size to start stretching.
If your ears are at a 20g-18g, then start at a 16g taper & plug size.
Using a gauges kit is the most ​cost-effective​ way to stretch your ears.
Remove any piercing jewelry in your lobe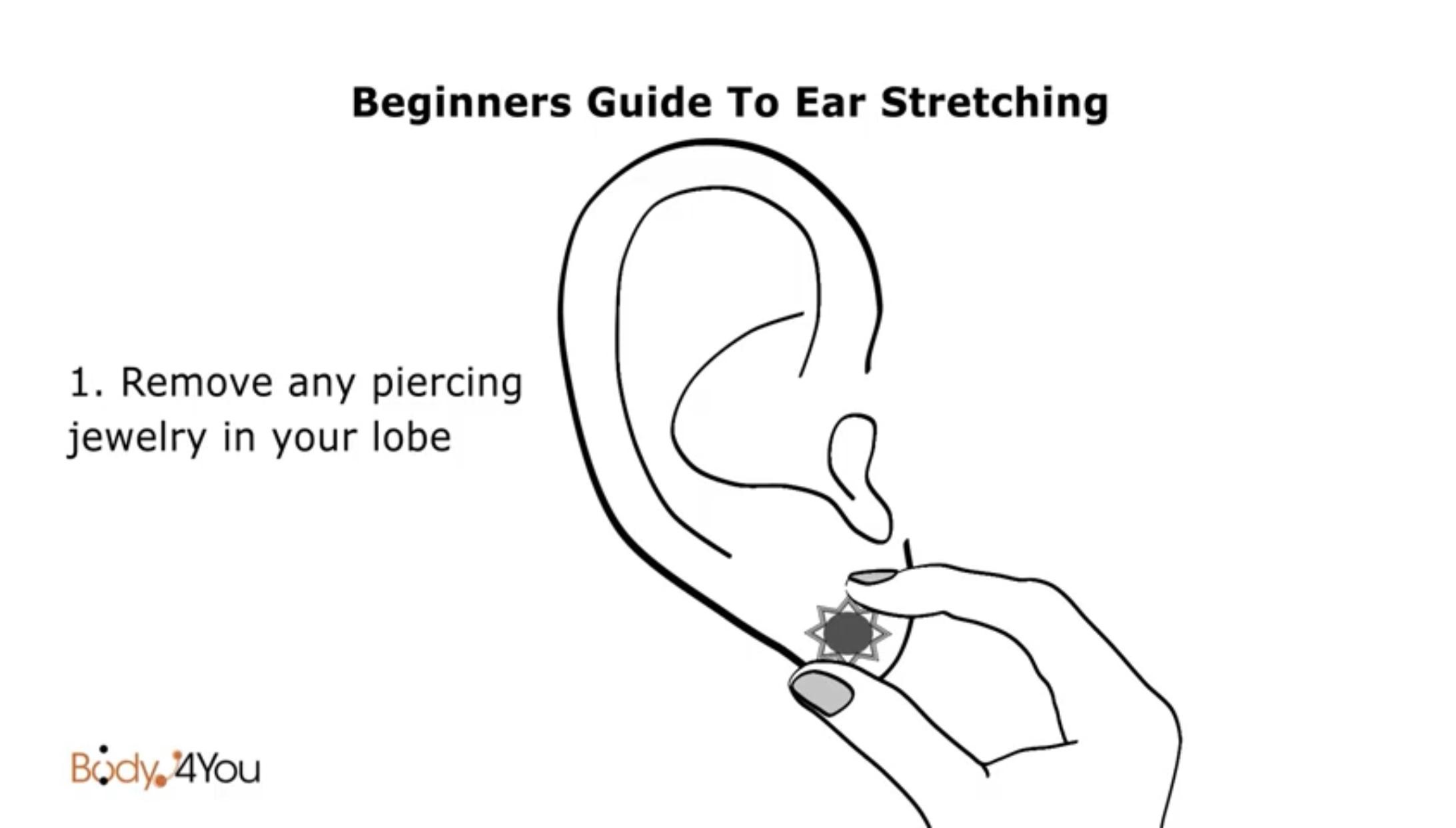 3. Massage your ear lobes for a few minutes - this helps get your ear ready for the stretch.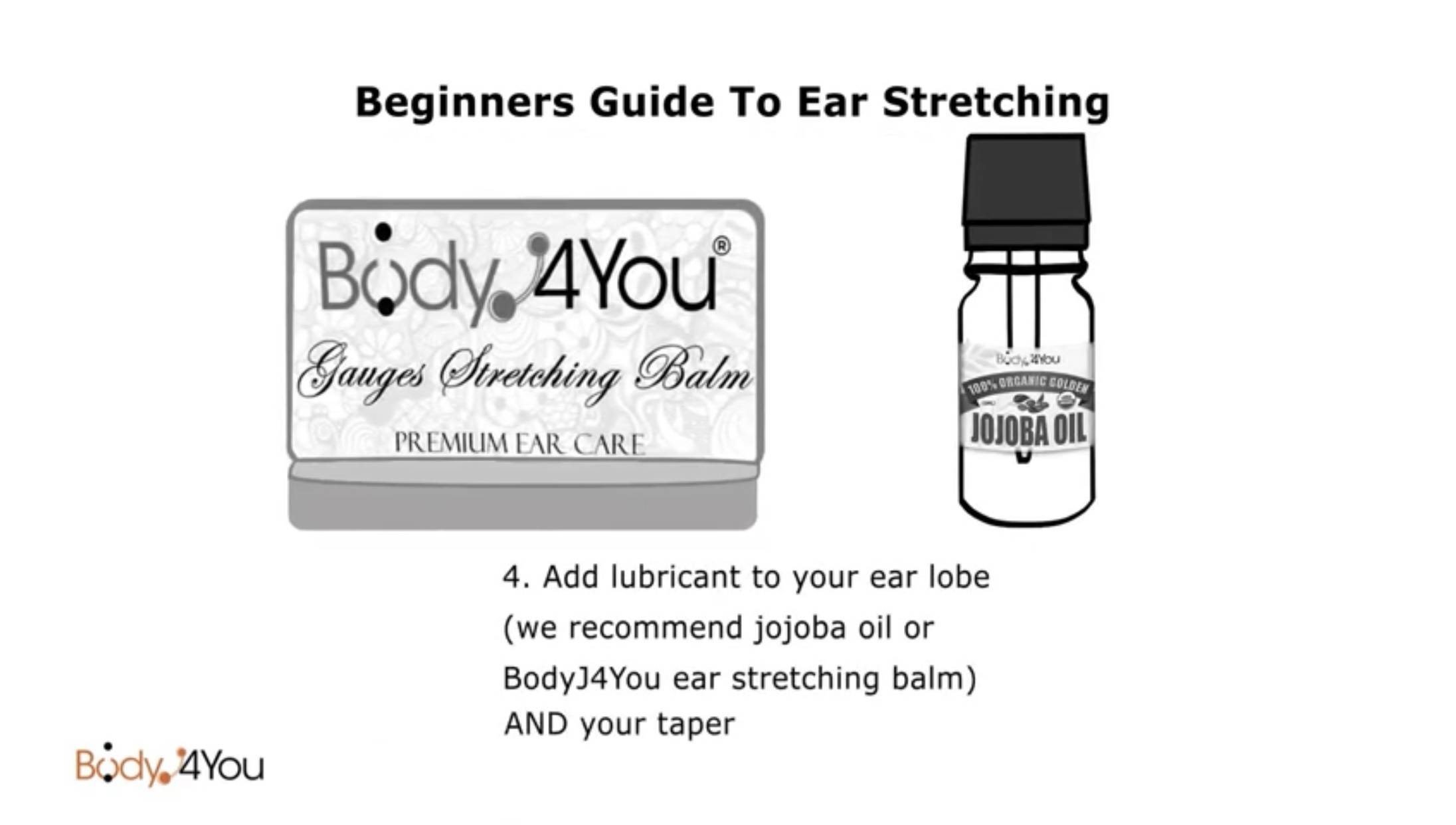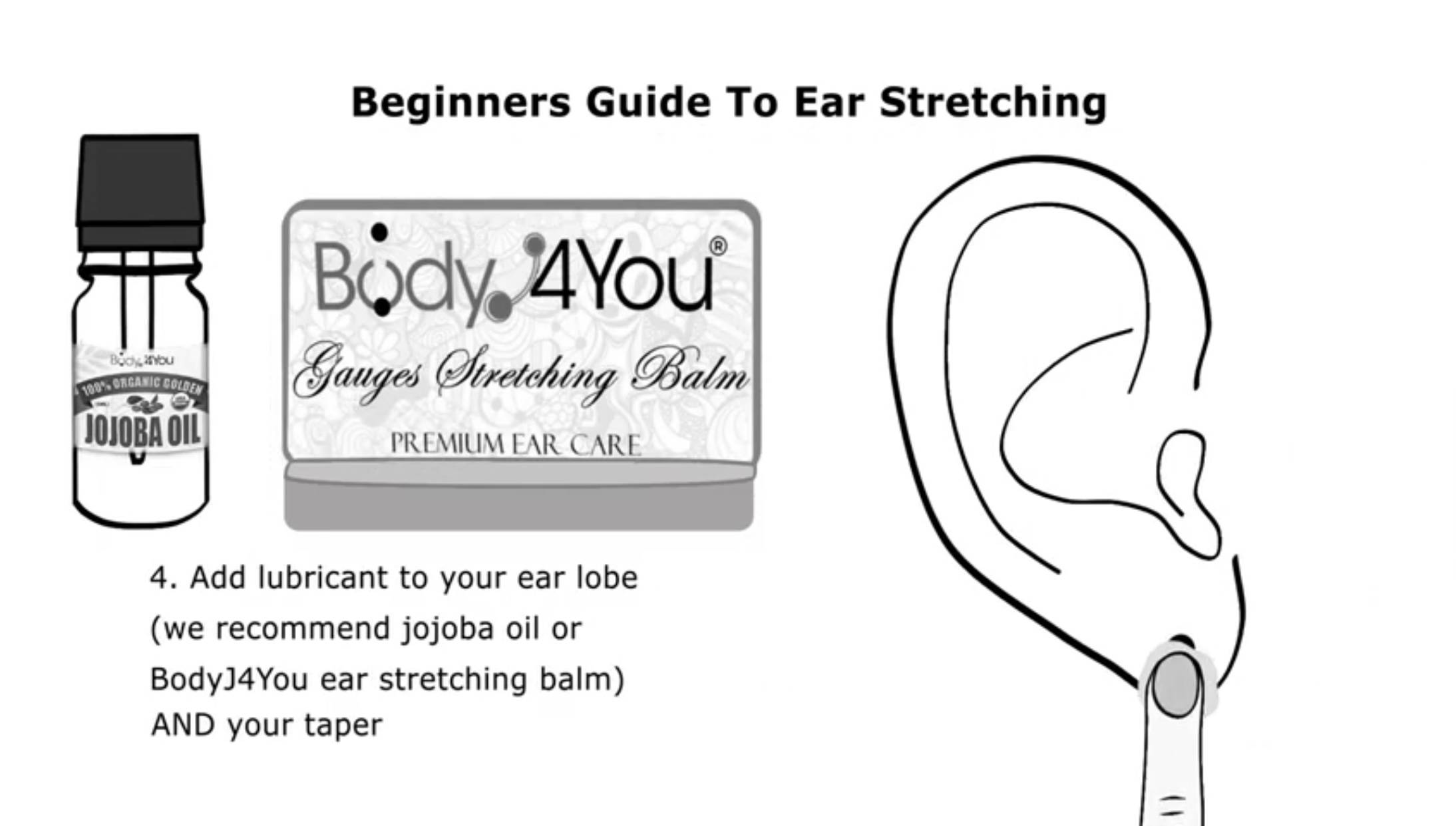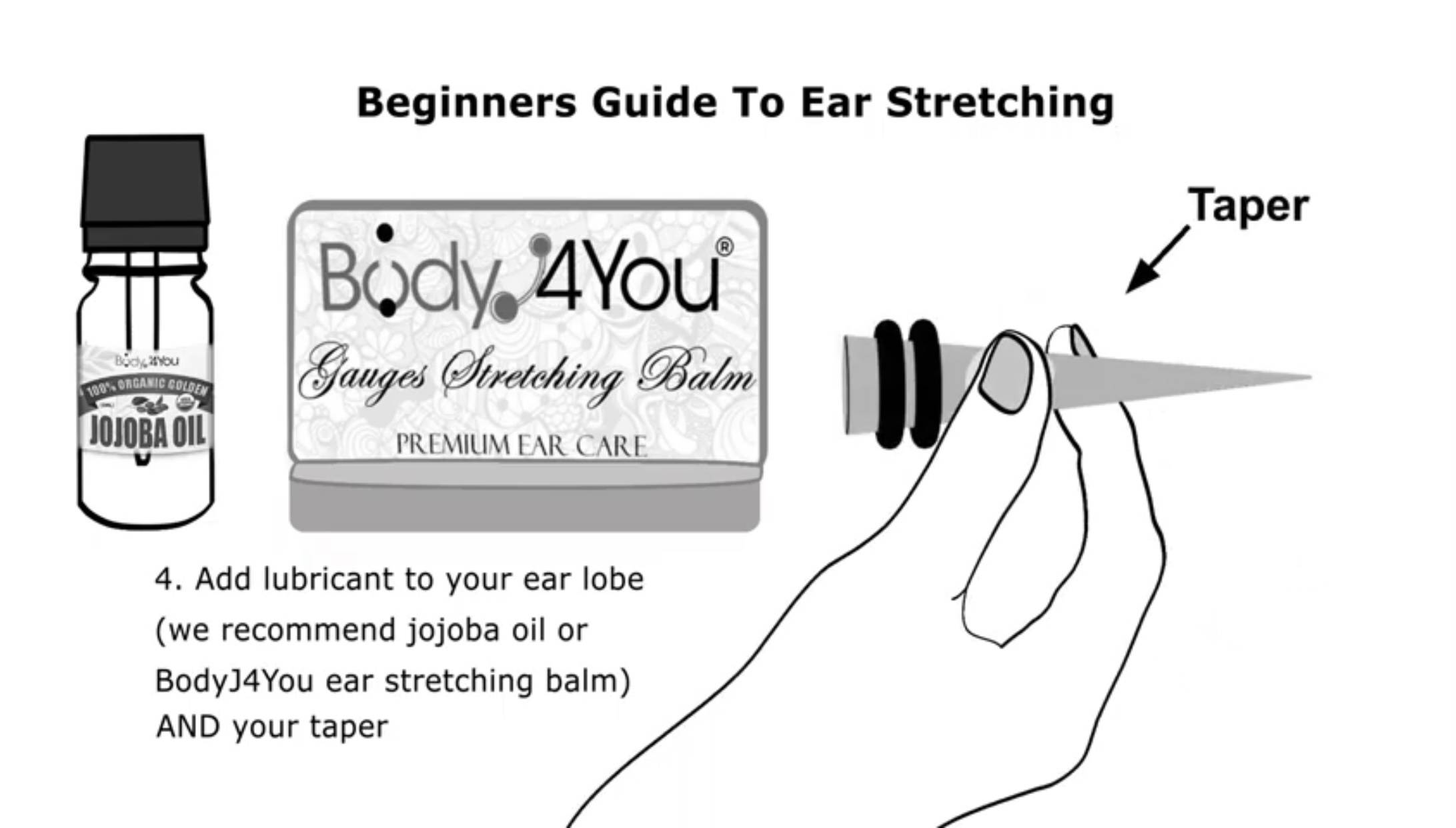 5. Take your taper and thread the small end through your ear piercing. (if this hurts more than a pinch/sting STOP - you do not want to tear your lobes).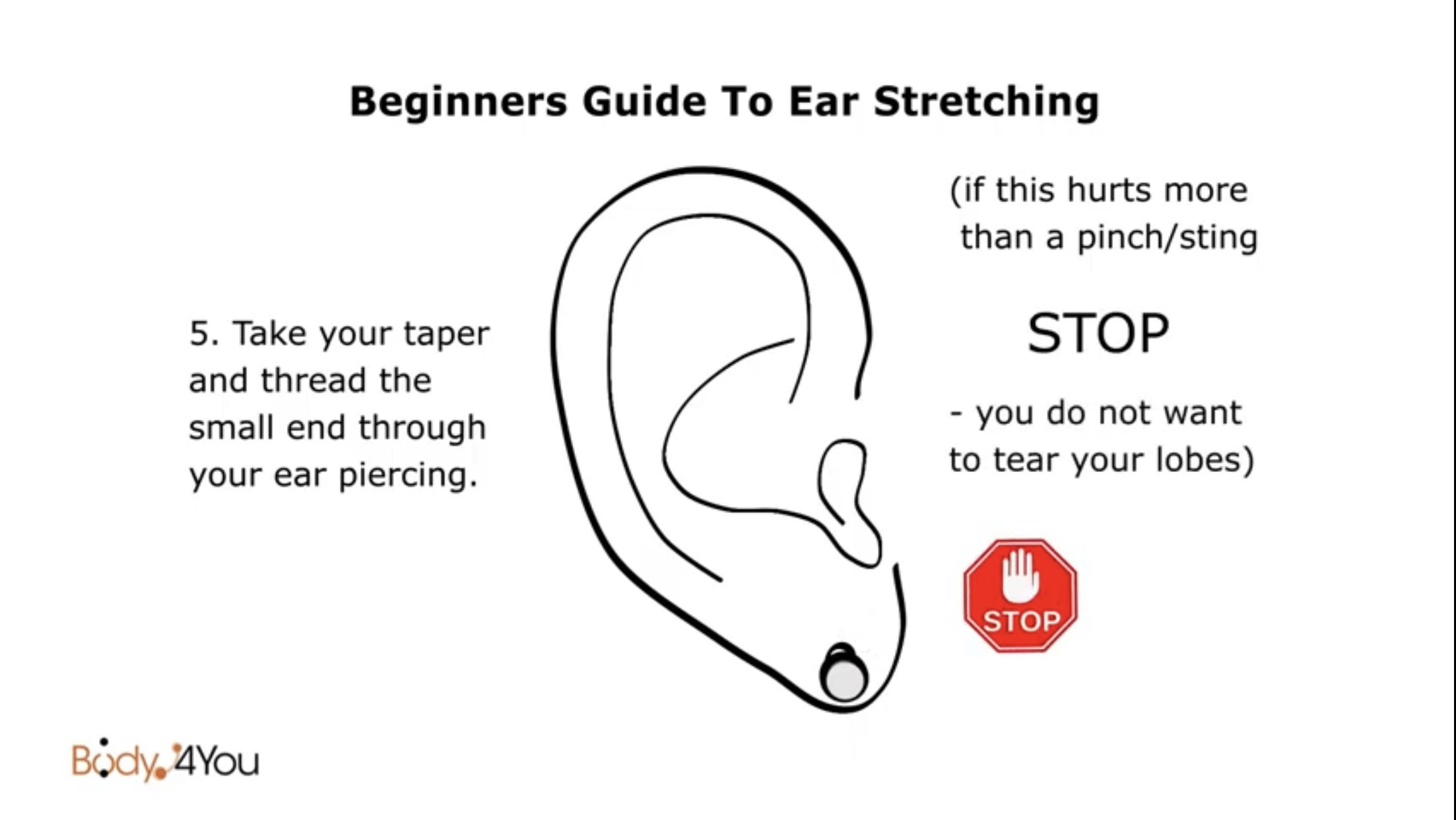 6. Push the taper almost all the way through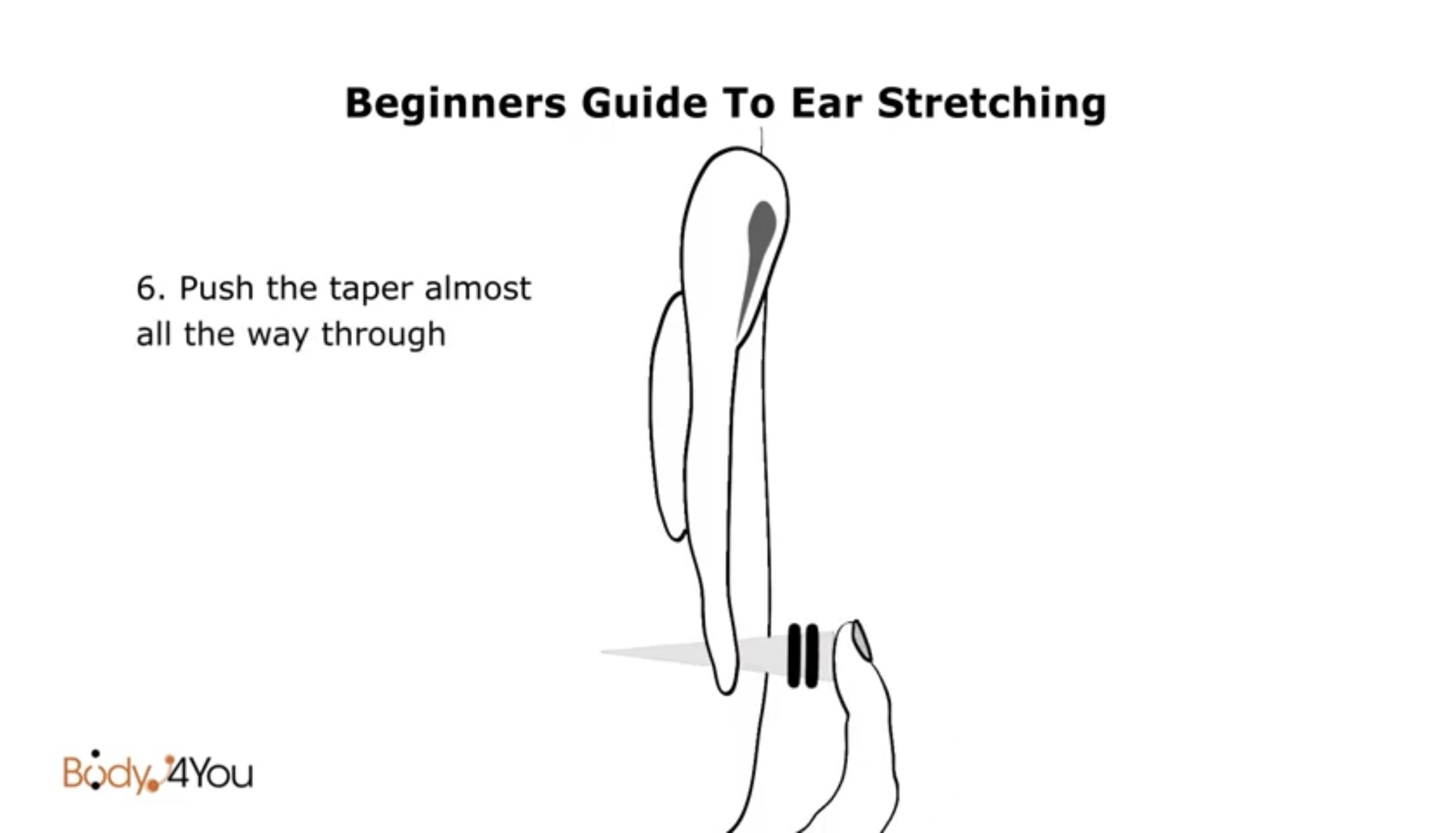 8. Push the plug through the larger size of the taper and thread it through your ear lobe as you pull out the taper.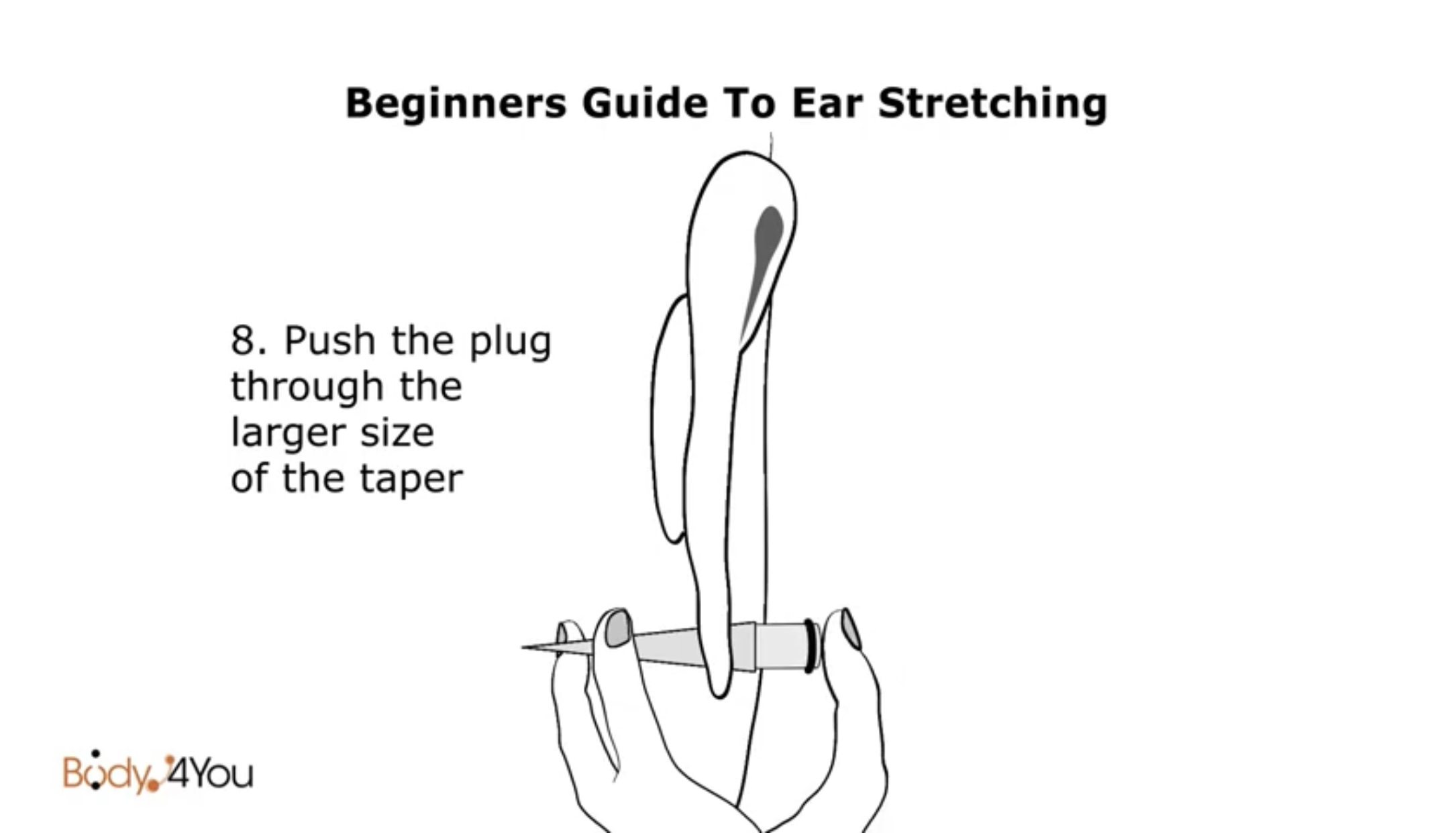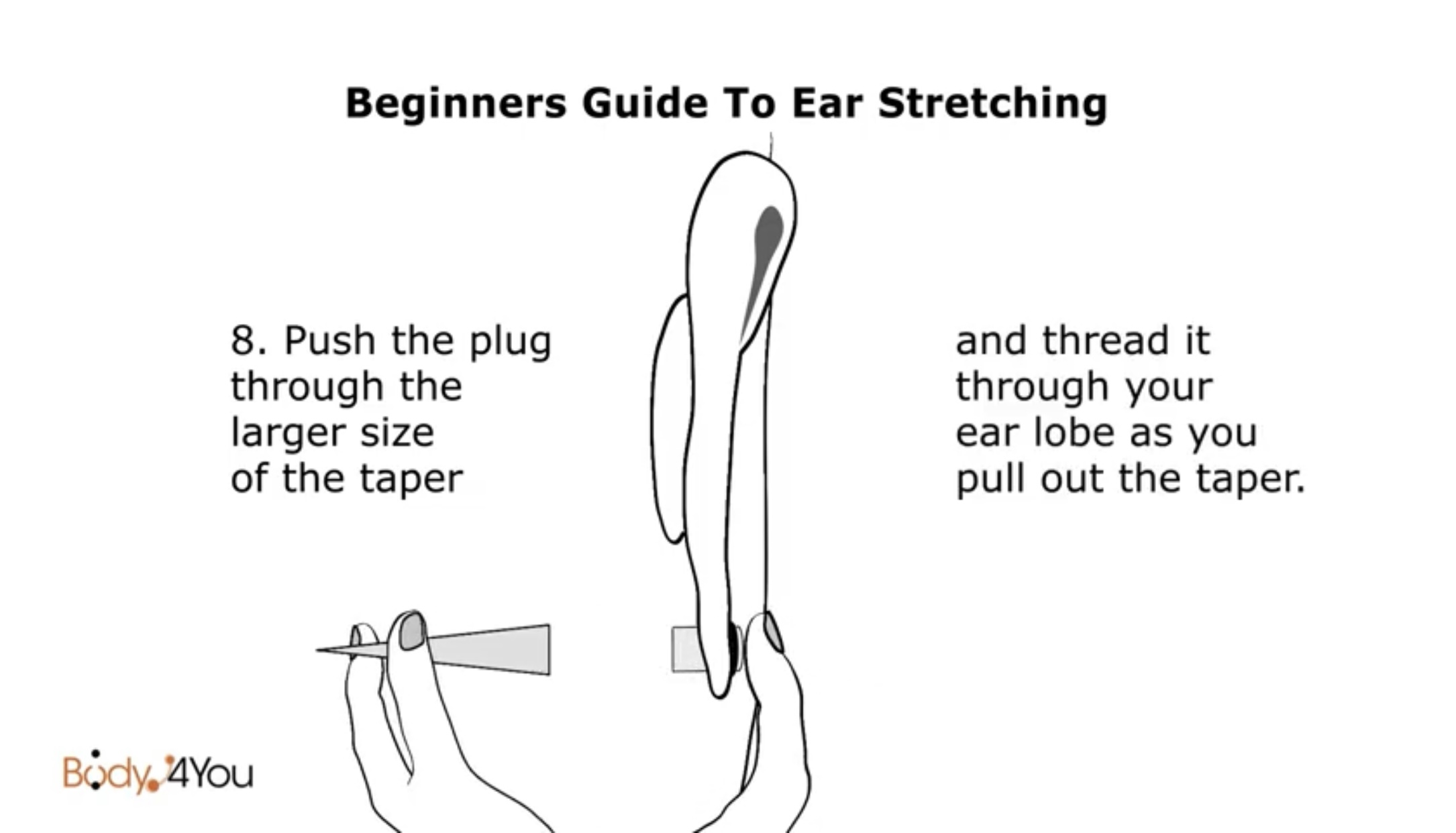 9. Make sure to secure the back of the plug with either an o-ring or screw on back.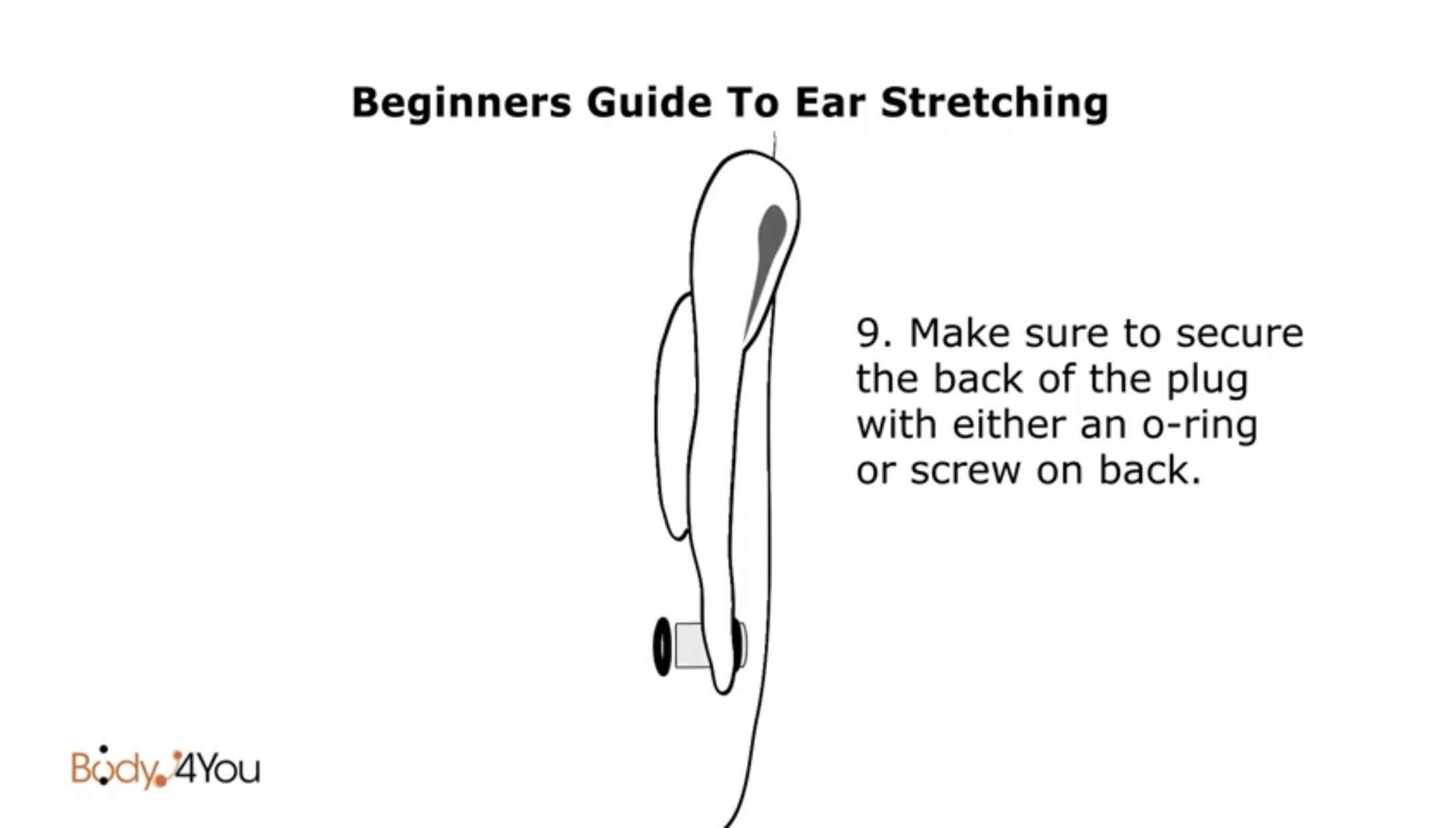 Before Your Next Stretch...
​Your next stretch should only be done when your ears are fully healed from your last
stretch.
It's recommended to wait at least 1 month and up to 2 months before stretching
again, but the timing will be different for everyone.
Keep note of how your ears feel, and
always STOP if you experience any bleeding or pain.
Shop Ear Stretching Kits Below
---