How To Insert Double Flared Saddle Plugs
GUIDE TO INSERTING DOUBLE FLARED
SADDLE PLUGS
WHAT ARE DOUBLE FLARED PLUGS
A double flared plug is a piece of jewelry that has flared edges on both sides. The double flare keeps the jewelry secure from slipping out of your stretched ear lobes. Keep in mind that the flares are larger than the middle part of the plug jewelry.
HOW TO INSERT DOUBLE FLARED PLUGS
It is important to have some lubricant like Jojoba Oil or an Ear Stretching Balm when inserting or switching out any plugs jewelry.

The lubricant will help with insertion, and promote proper healing.

Coat the double flared piece of jewelry and lightly lubricate your ear with Jojoba Oil OR an Ear Stretching Balm.

The process is then a little like putting a button through a buttonhole.

Insert one edge of the flare of the plug through your ear, then gently pull down on the plug and pop the other edge of the flare through the ear.

Do not force the plugs and stop right away if trying to insert them causes pain.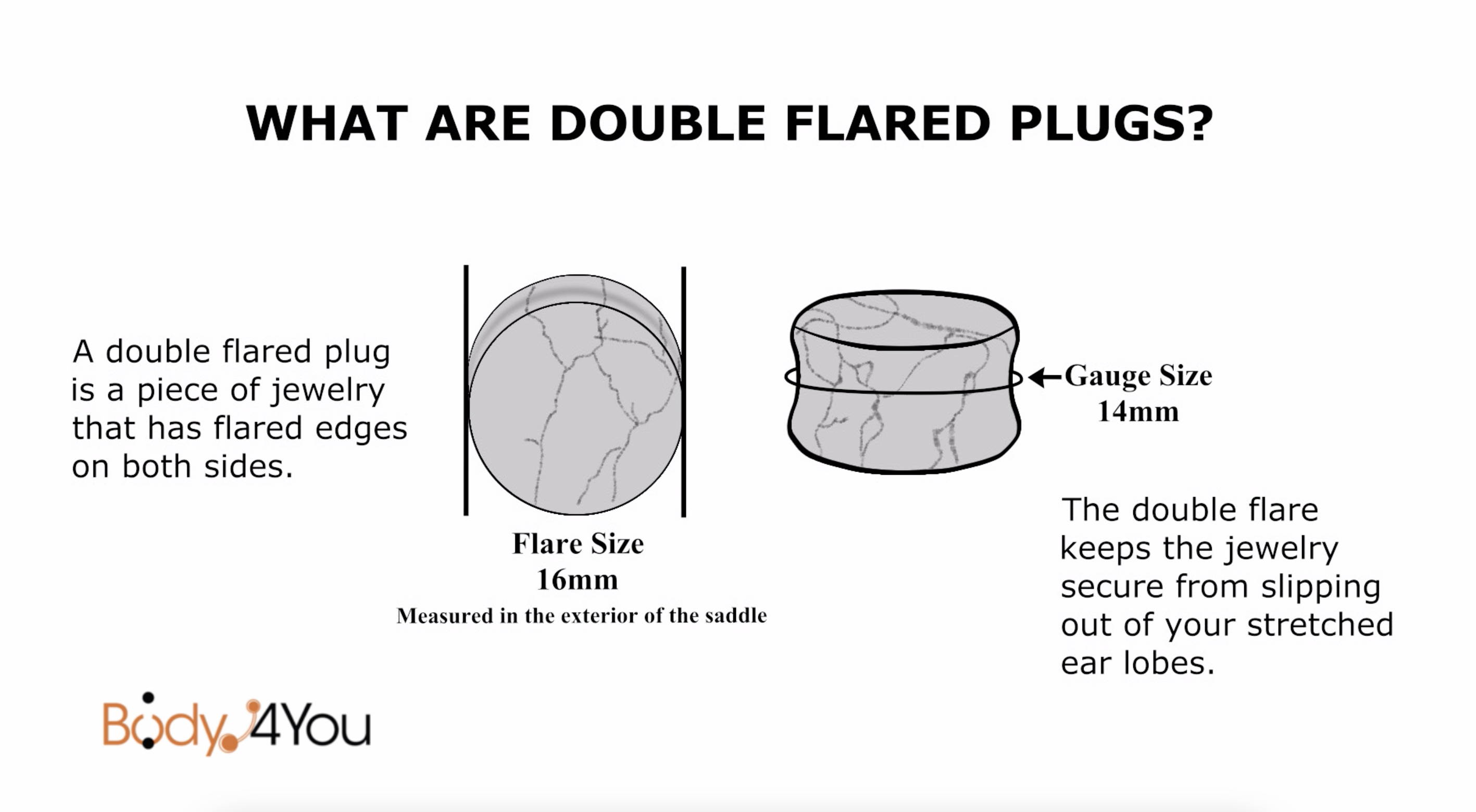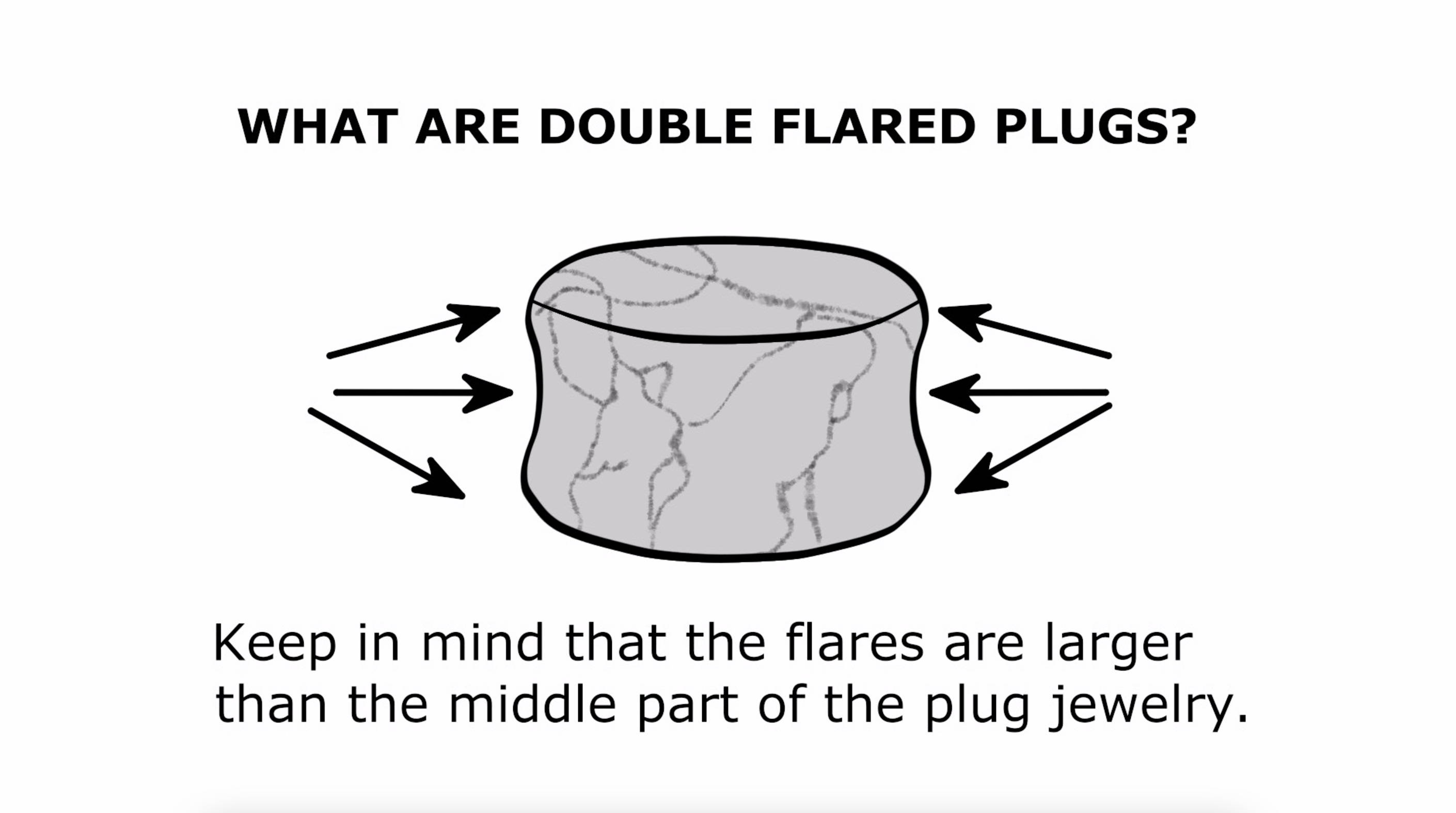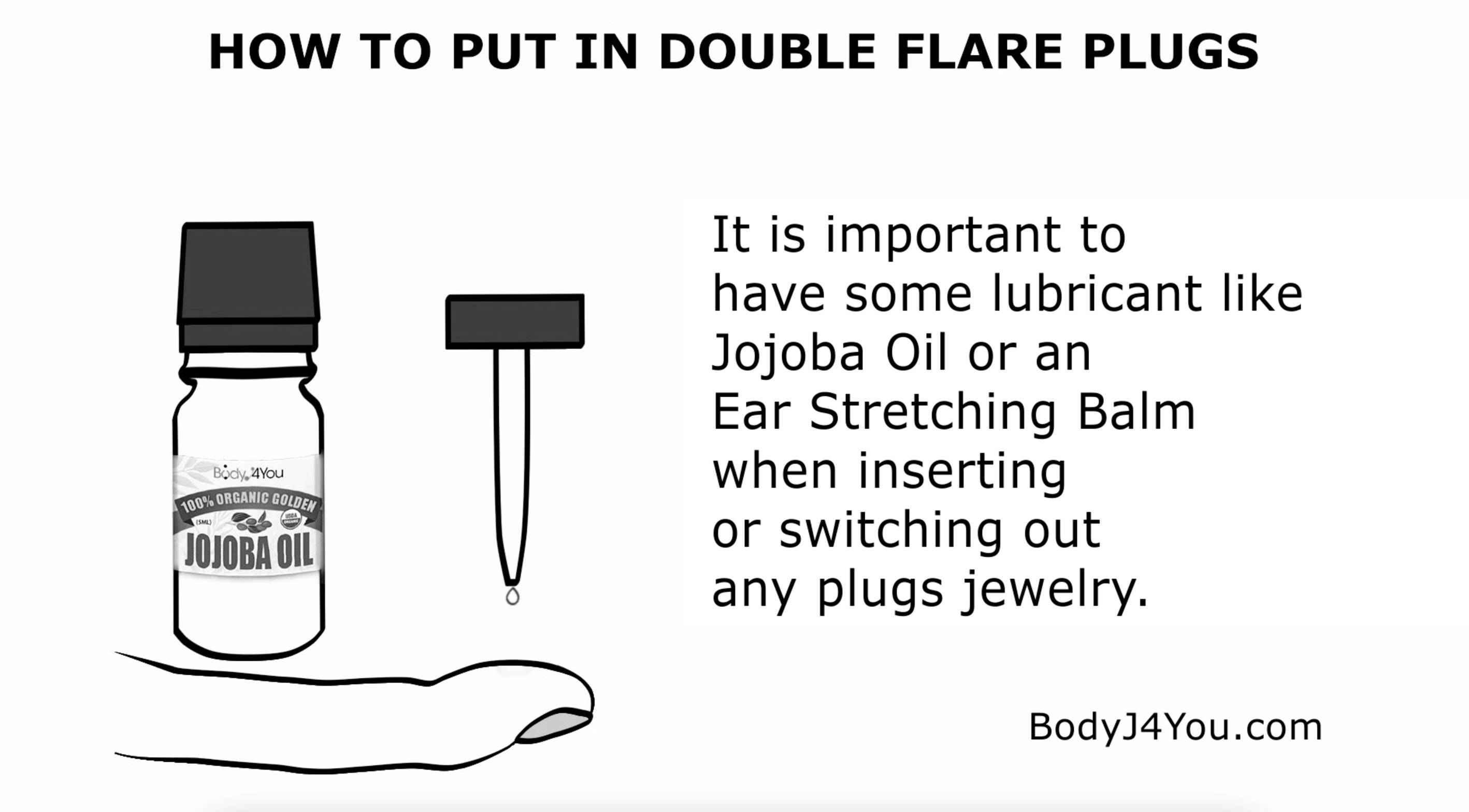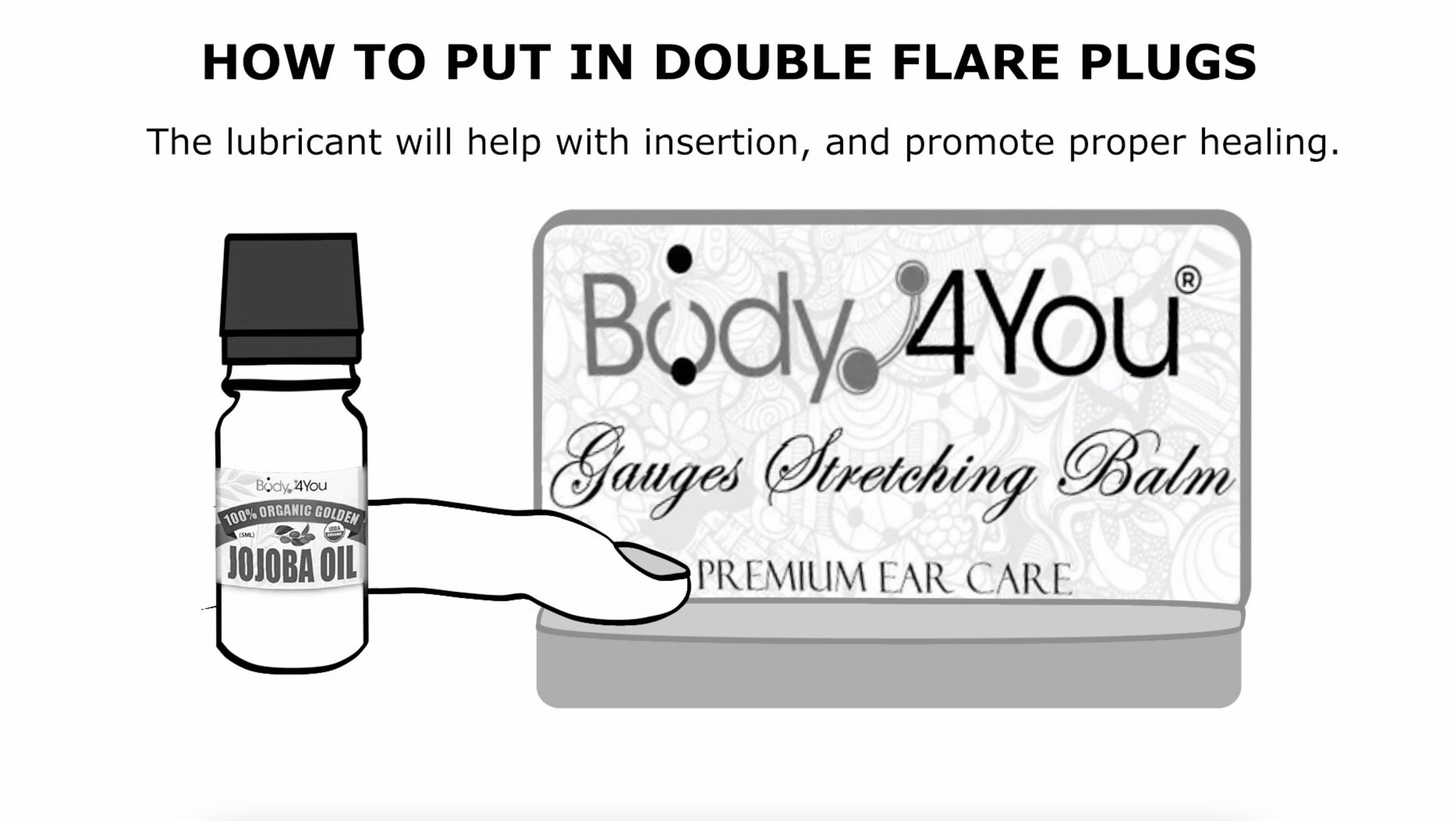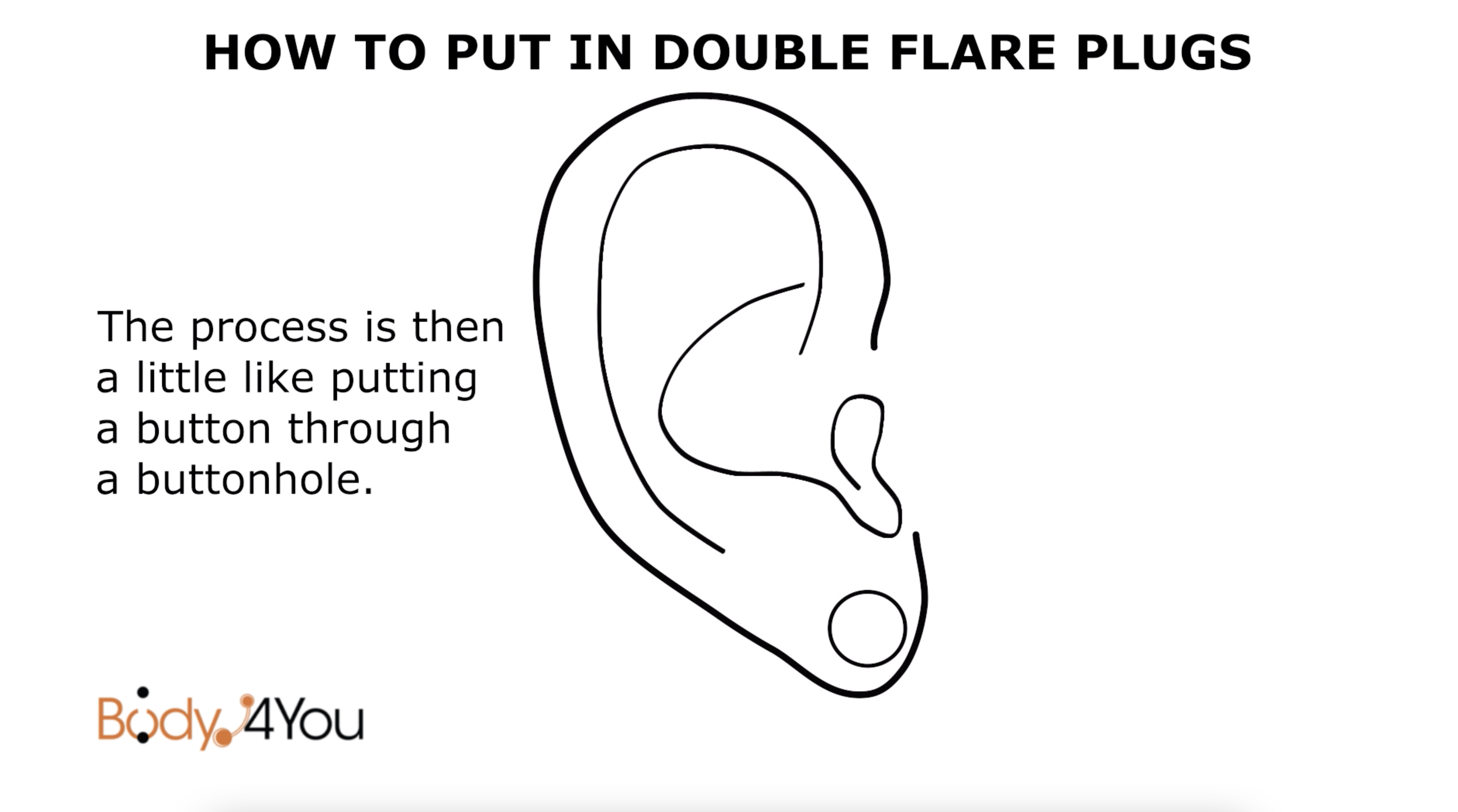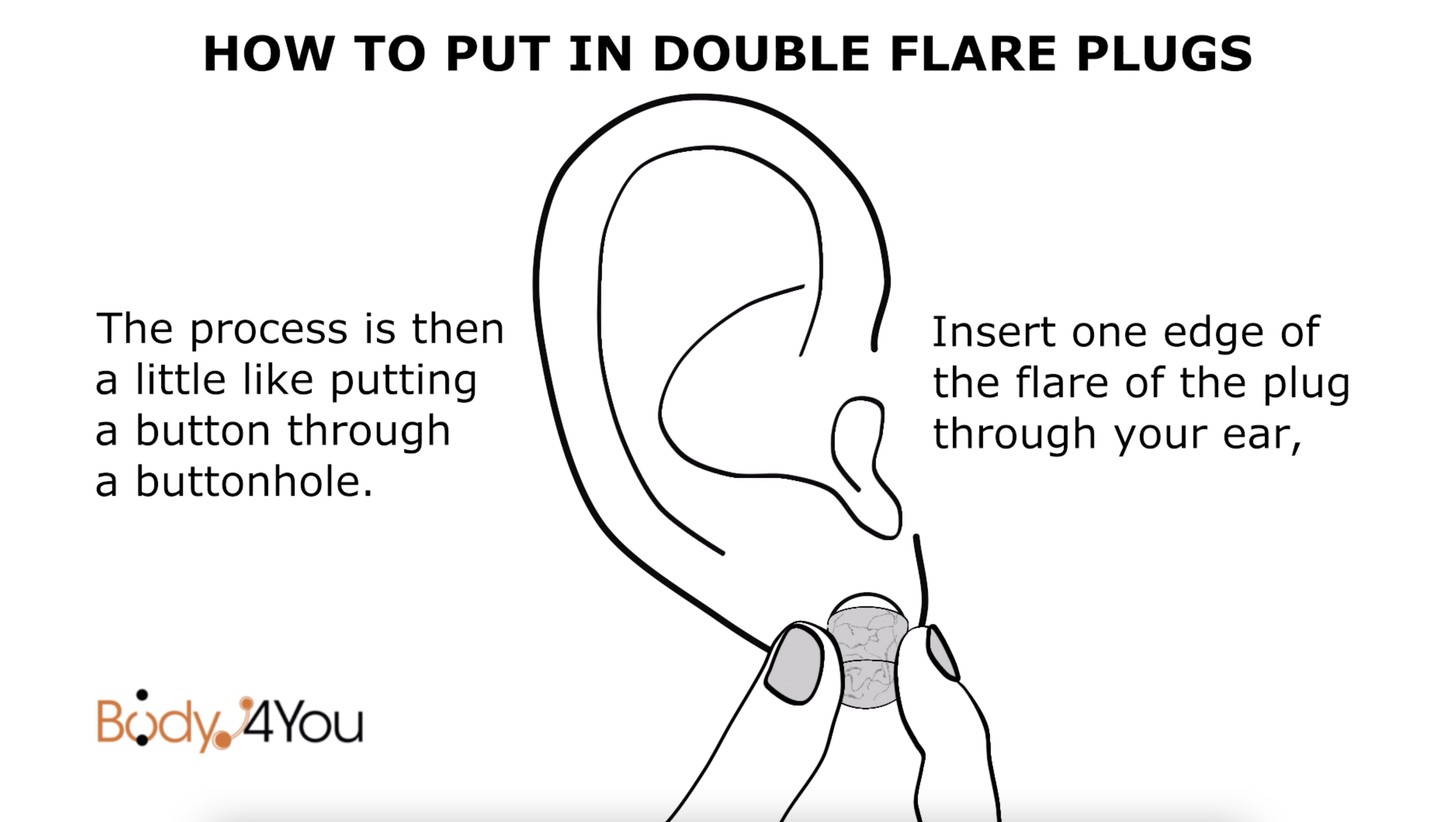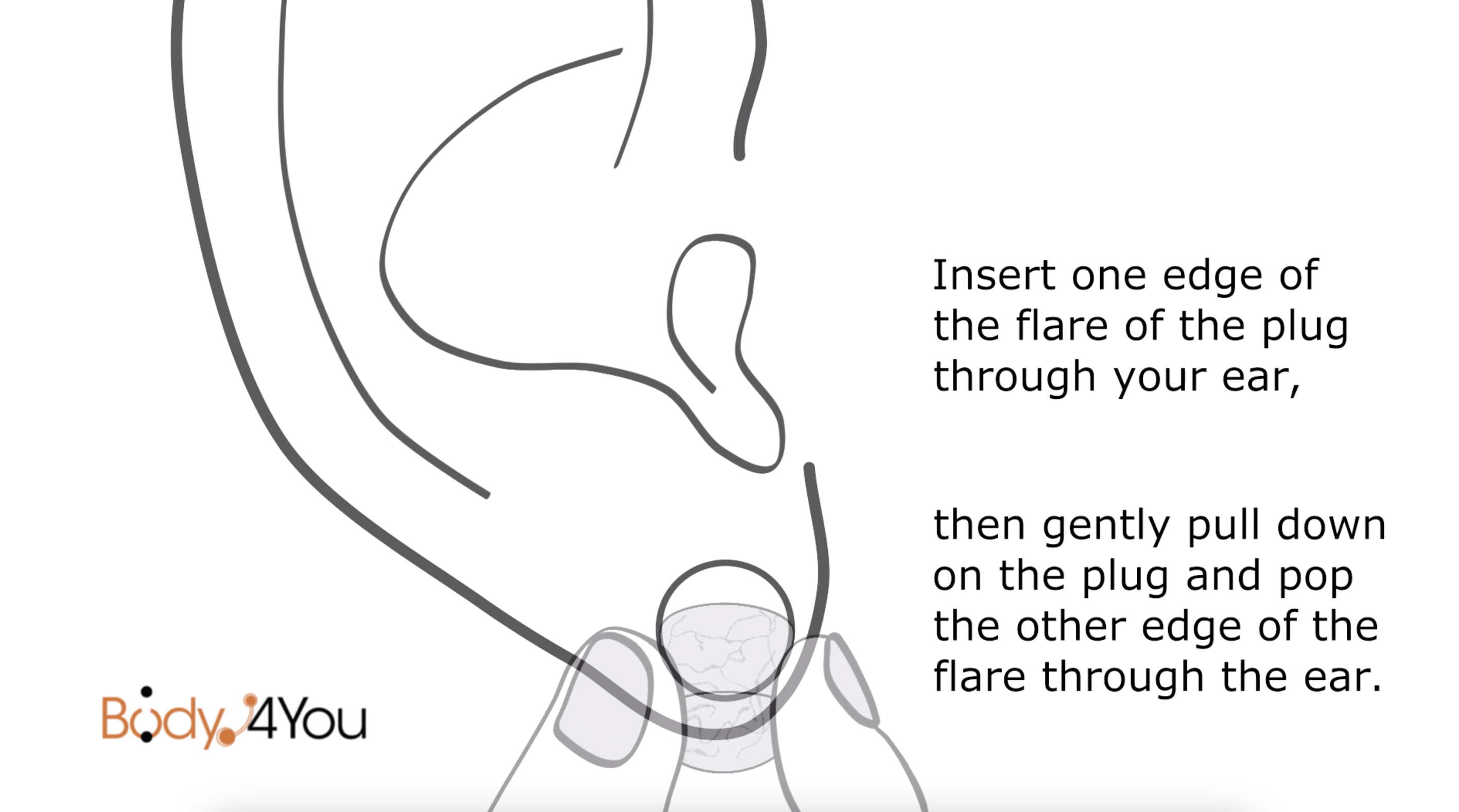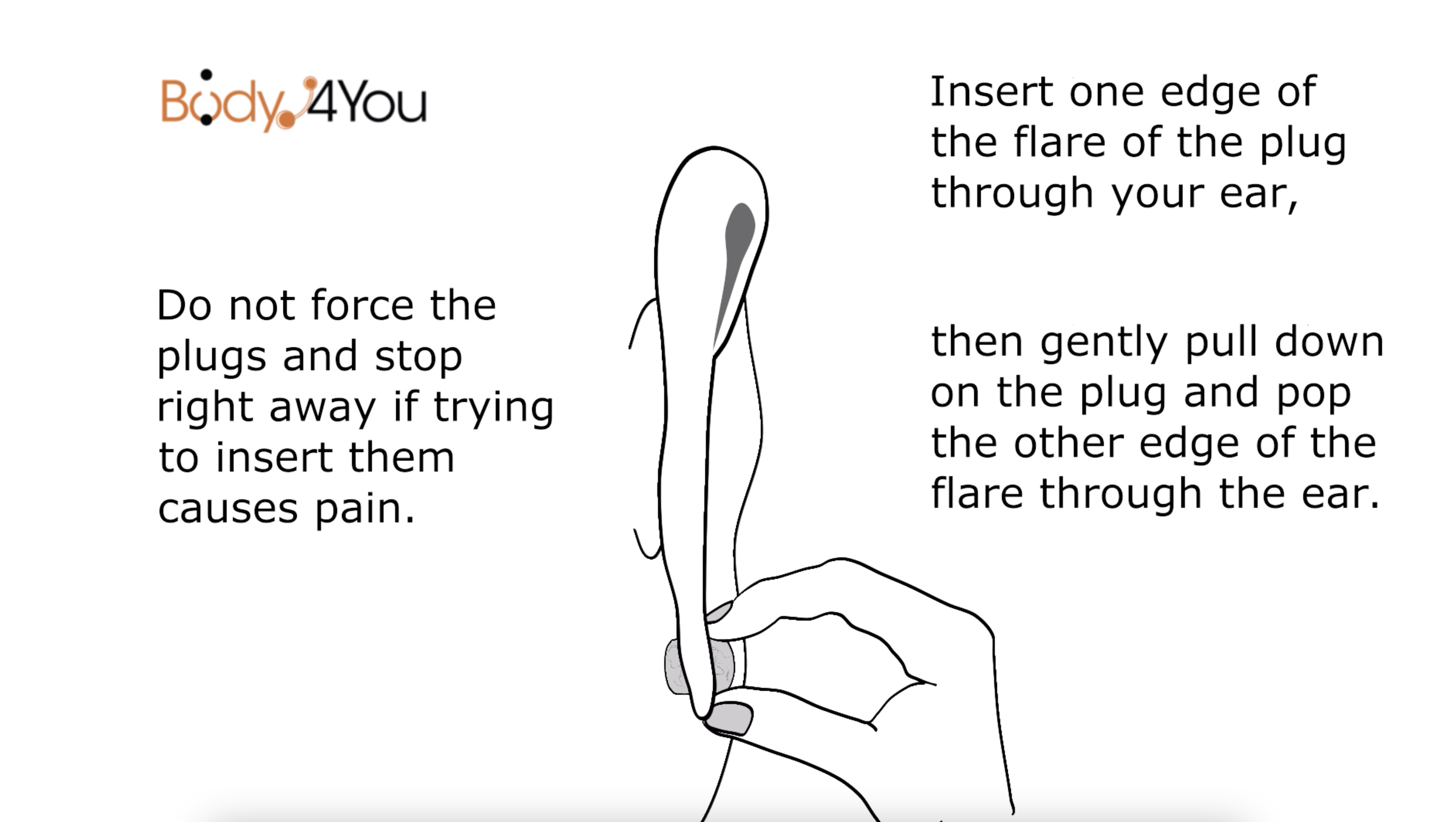 ---